Employer:
The Ohio State University Office of Student Life
Role:
 Graphic Design Intern
In celebration of the partnership between The Coca-Cola Company and The Ohio State University, I designed this 20+ ft. wide installation to hang in a high-traffic dining facility on Ohio State's campus. The installation seeks to pair the honor and tradition of Ohio State's brand with the happiness and joy of Coca-Cola.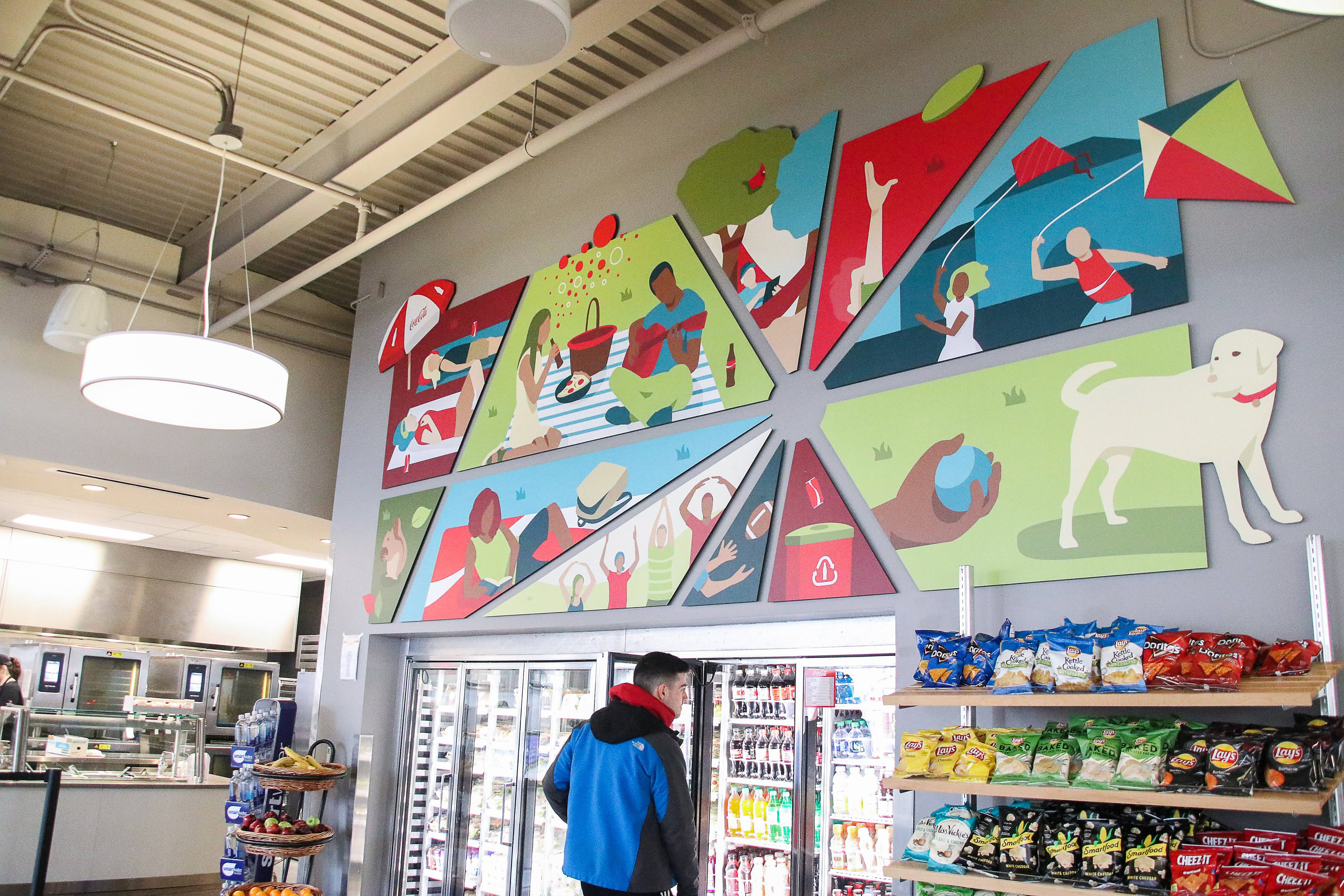 The illustration, entitled "Oval Beach," is a representation of summer fun on The Oval — a central landmark on Ohio State's campus. The composition is organized around the many diagonal paths that criss-cross The Oval. Students are depicted here enjoying the outdoors with the help of Coca-Cola.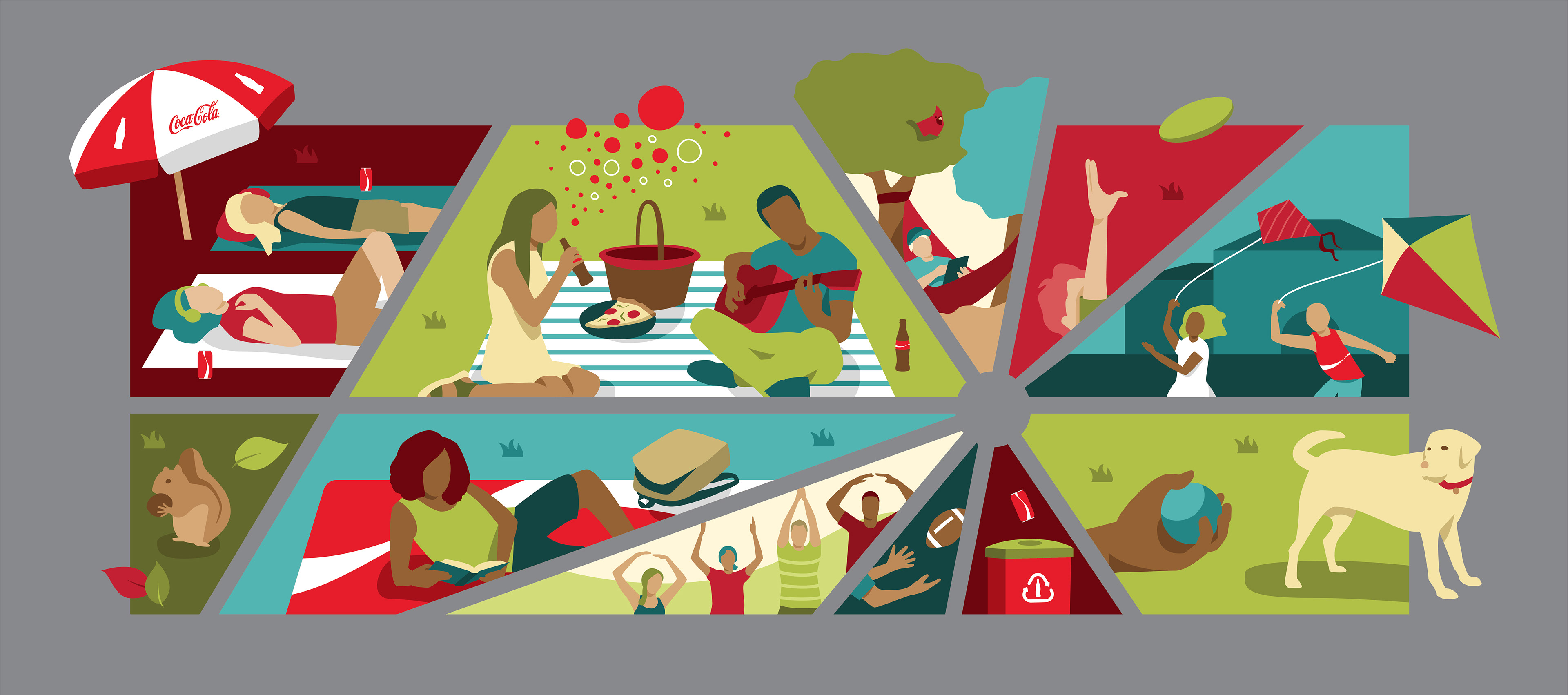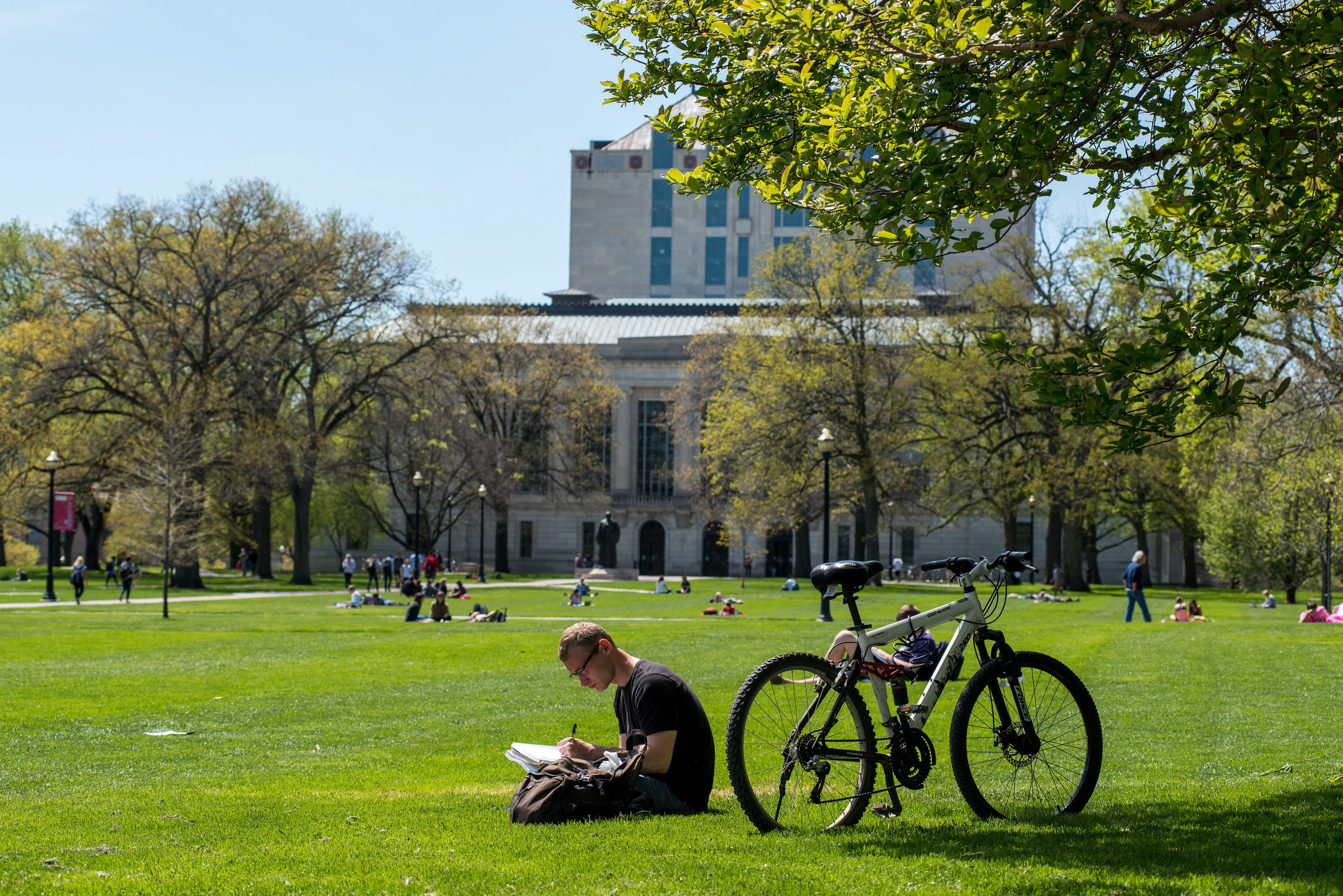 I worked on this project as part of a team of six student employees. Two of us developed our own concepts and pitched them to Coke and Ohio State representatives. After my direction was selected, I continued to develop the graphic while the rest of the team helped coordinate the production and logistics of this project.
On January 6, 2020, the team assembled to reveal the final mural. With Coke bottles in hand, we counted down the seconds before dropping a curtain that covered the design.
Oval Beach is installed in Curl Market, located at 80 W. Woodruff Ave, Columbus, OH 43210. It can be viewed by the public during the dining facility's operational hours.