Project Role:
Editor in Chief
As the head of the Fisher Ink Business Magazine for the 2017-2018 school year, I led a 30+ student staff of writers, designers, and marketers to create 3 print publications, 3 cycles of online-only articles and a new bi-monthly podcast for the Fisher College of Business. The third and final publication of the school year was the "Yearbook Edition," in which we highlighted the achievements of all of the Fisher student organizations from the year.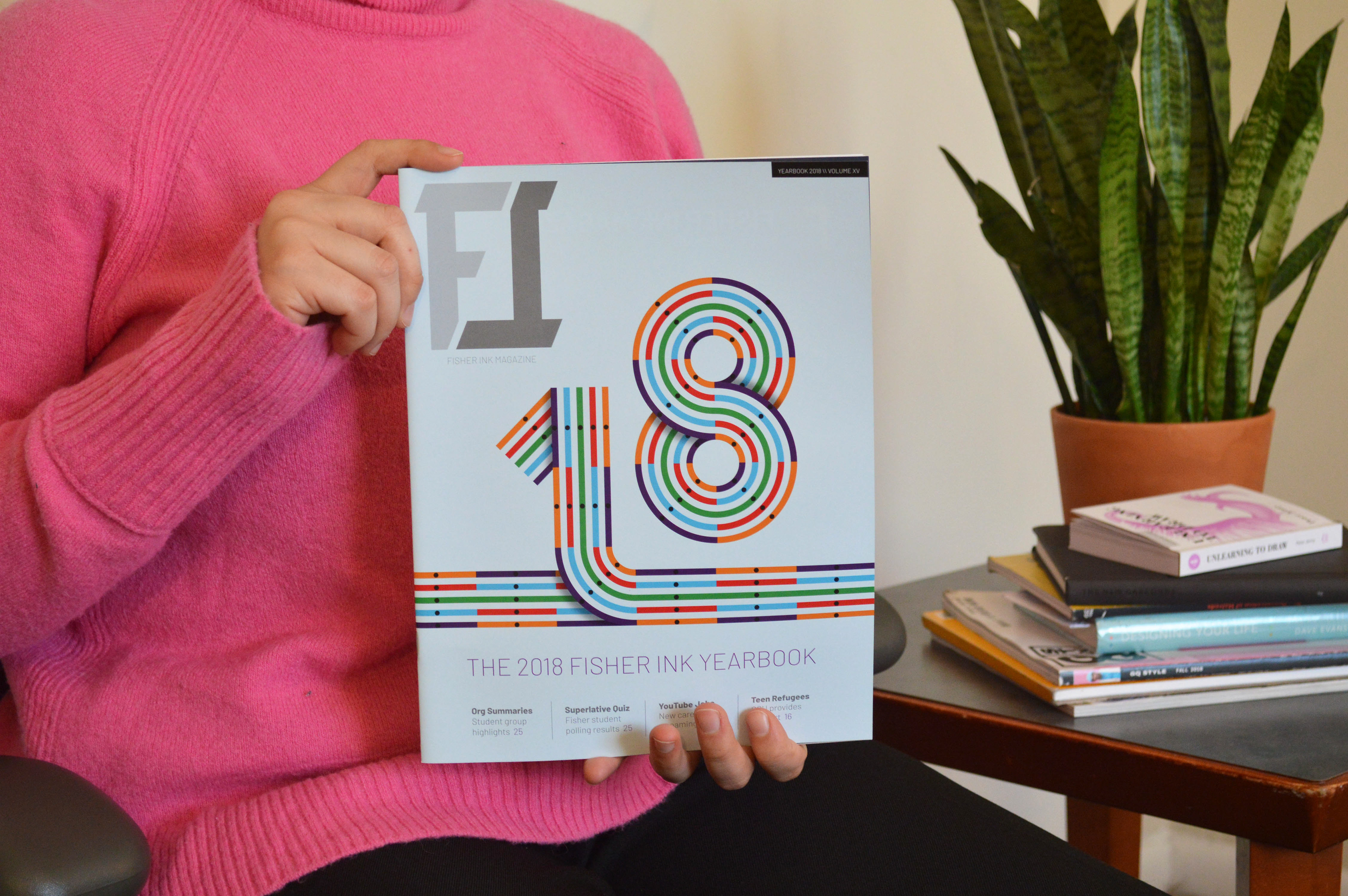 As designers and writers began collaborating on their stories, I created a master plan for the organization of the articles within the 40 page structure of the issue. Special attention was paid to the flow between articles as readers flipped through the magazine.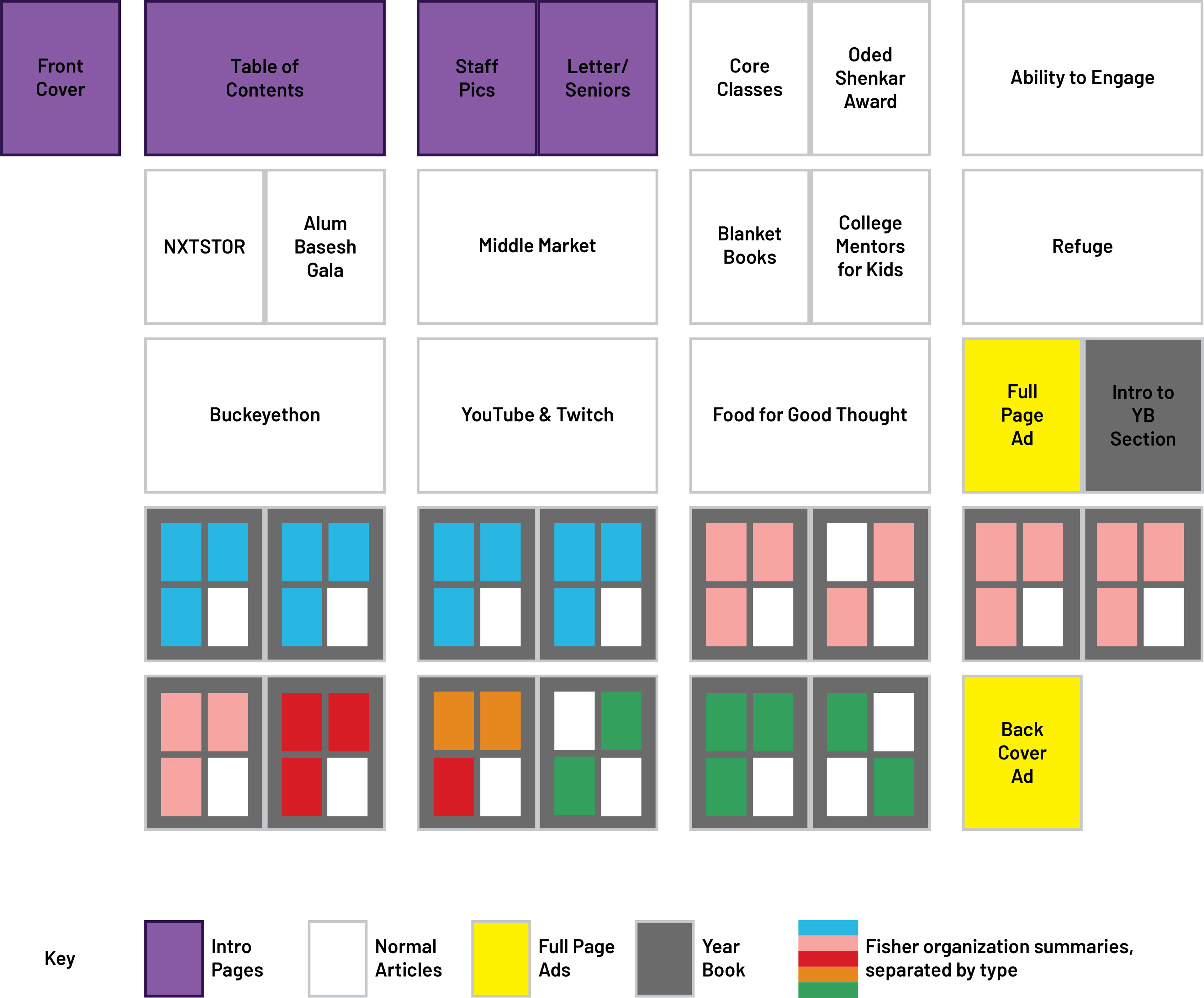 During my term, I worked with Fisher Ink's Vice President of Design to establish a practice for creating a style guide for the design team to reference, outlining the specific design needs of each current issue. Below is the guide for the subway-themed 2018 Yearbook.
Cover Design
Inspired by the iconic Massimo Vignelli New York City subway map, I explored cover designs that abstractly reinterpreted its vivid colors and linear nature. The result is a multicolored and three-dimensional collection of transit lines that spell out "18," in reference to the graduation year.
In addition to managing the staff and making both text edits and design edits to each spread, I was also responsible for designing the following pages: 
Front Cover
(p.1), 
Table of Contents 
(p.2-3), 
Staff Headshots 
(p.4), 
Senior Farewells 
(p.5), 
Yearbook Section 
(p.25-39)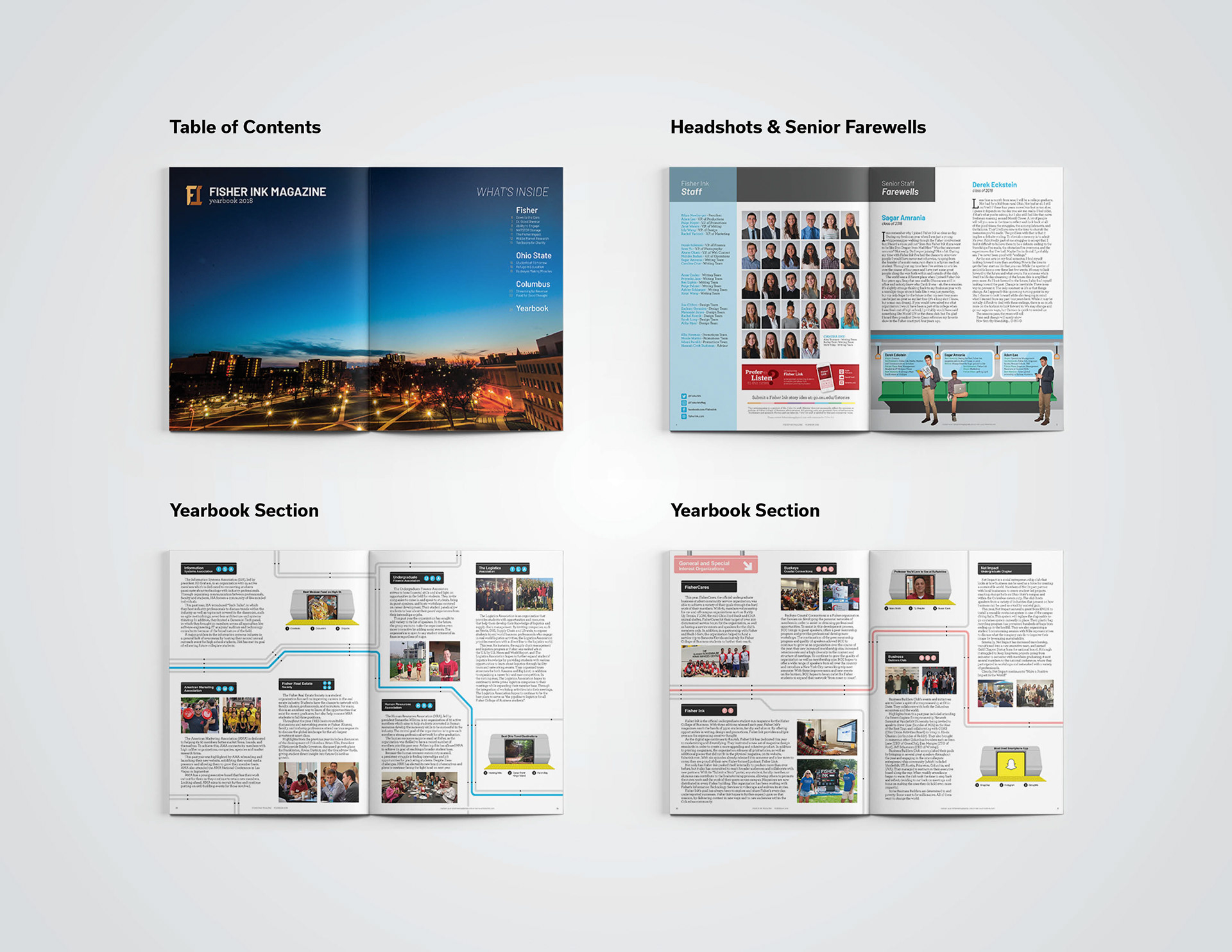 In January of 2018, Fisher Ink officially announced the launch of "Fisher Link," a podcast on iTunes and SoundCloud. I formulated the strategy for the show, assembled the production team, and created the album art. The name is a digital reinterpretation of "Fisher Ink" and the design references the aesthetic of the business school campus.