OSU Design Course:
Visual Communication Design​​​​​​​
This system of 20 pictograms was created for Stump Curated Plants + Wares to function within a variety of contexts throughout their retail experience. Stump was built to engage both local plant enthusiasts and novices, helping them make appropriate selections for their lifestyles and learn proper care for their plants. With Stump Stamps, I hope to create a set of pictograms that aids the educational component of their business by simplifying and visualizing the plant care process.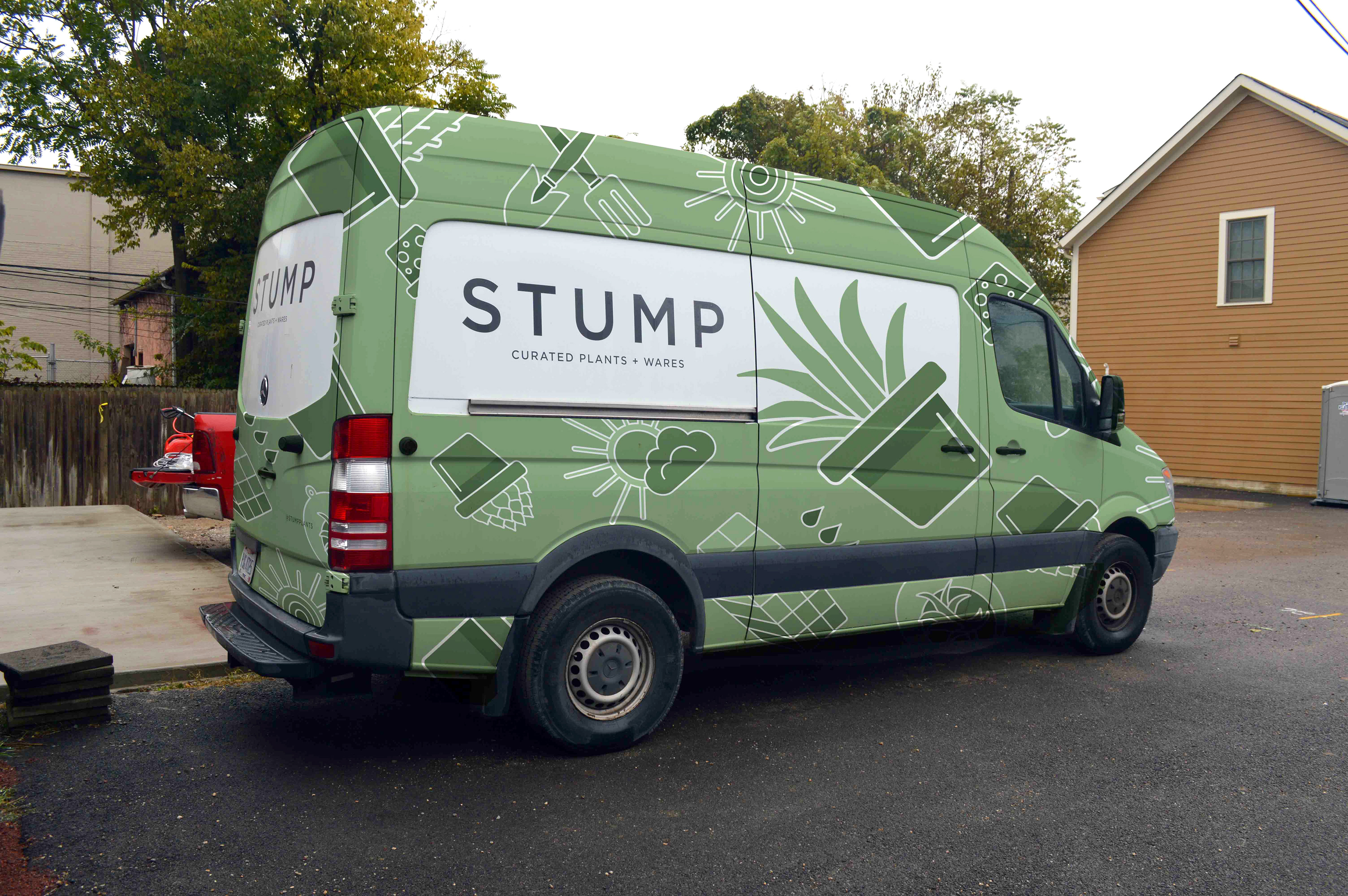 I began my research by traveling to the Italian Village Stump location to browse the store, take photographs of the interior design and examples of graphic design, and to talk to employees. After speaking with the store manager, I gathered a general customer profile: males and females living in or near the city of Columbus, with a range of plant experience, from beginner to expert. A majority of their customers fall between 20 and 60 years of age.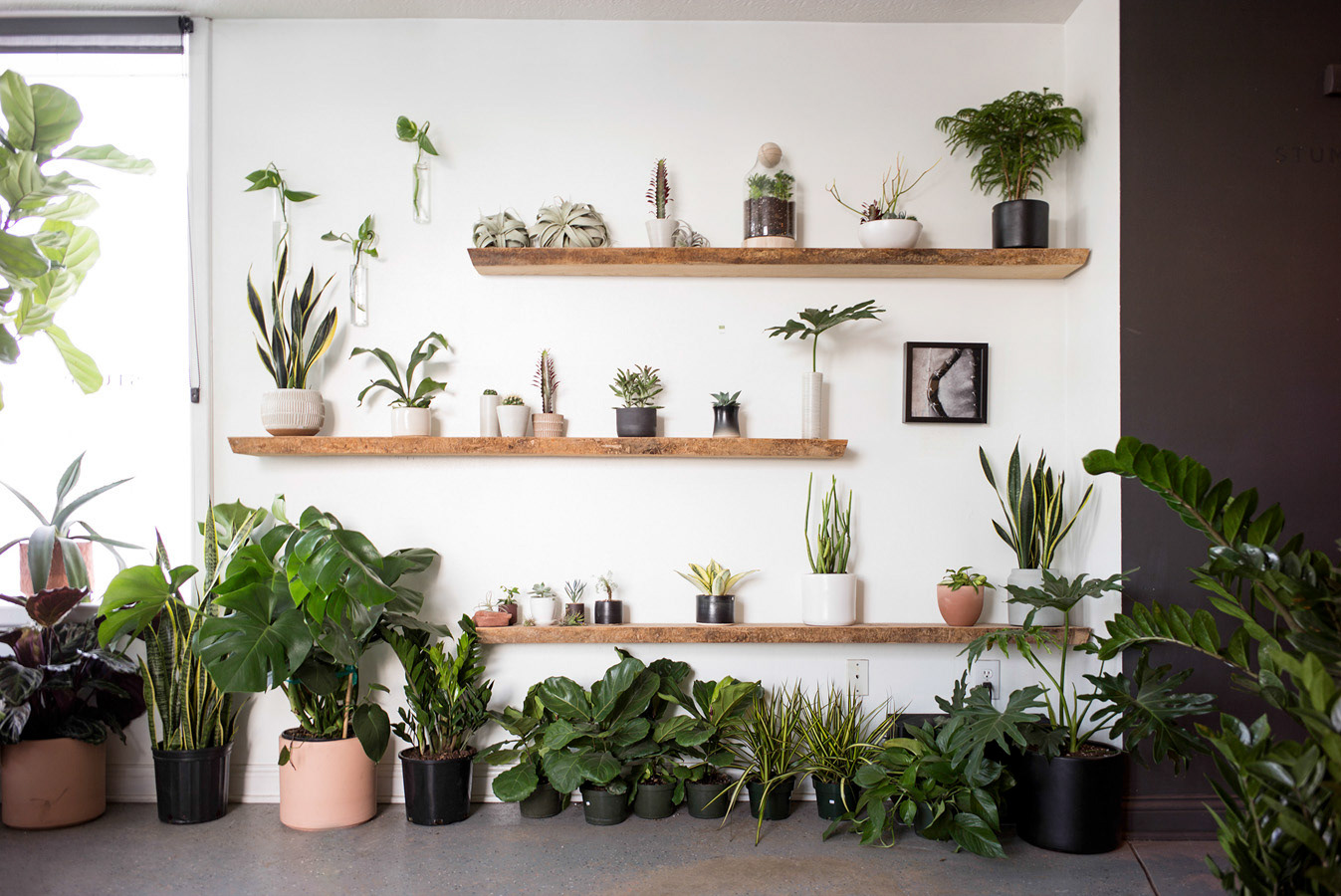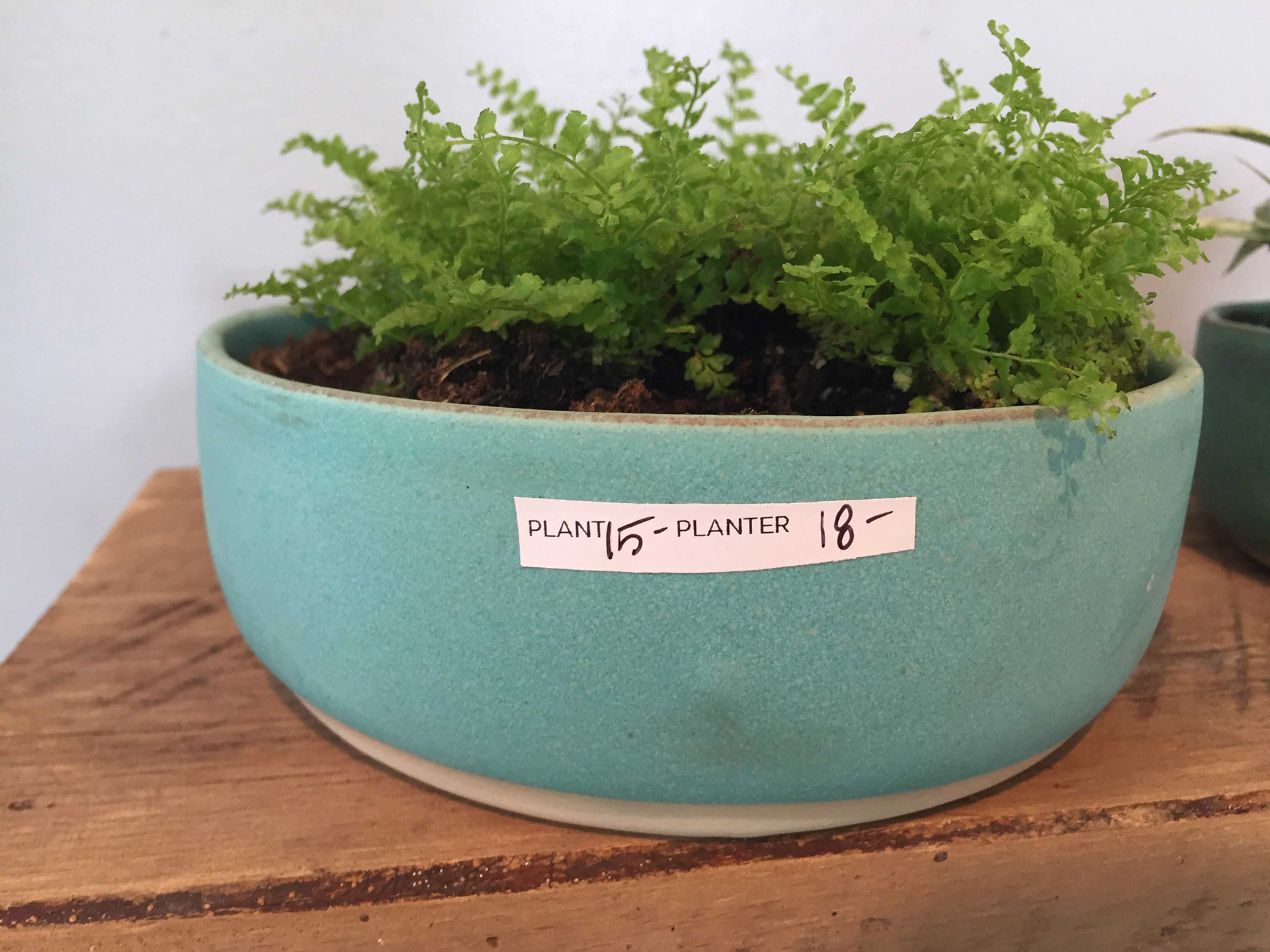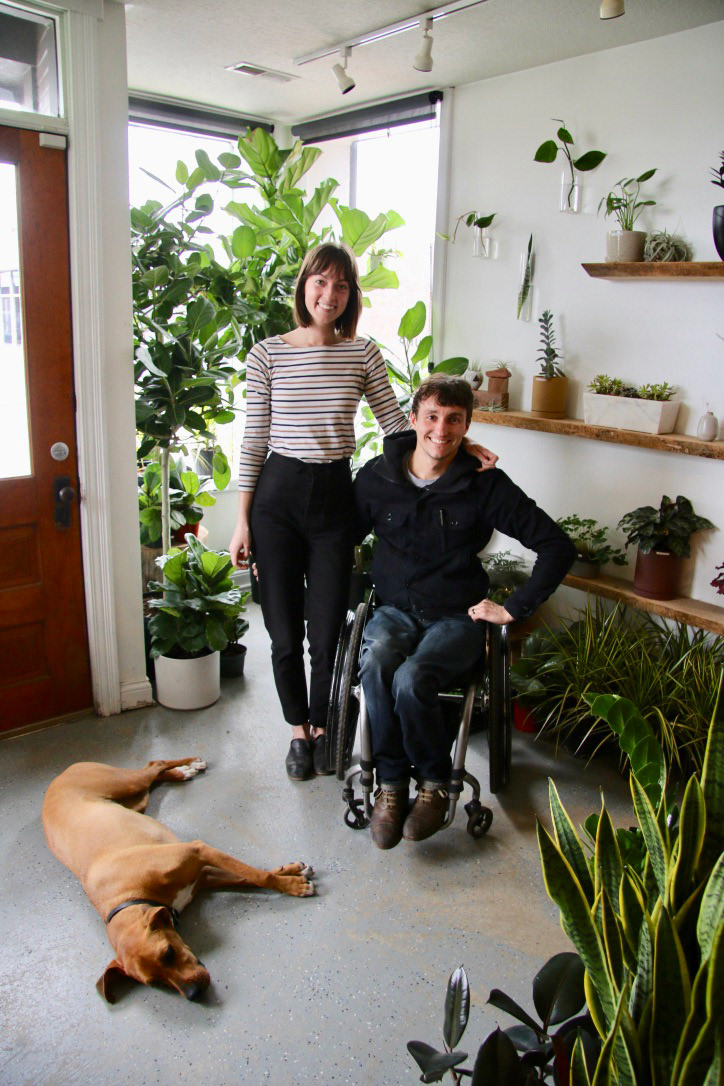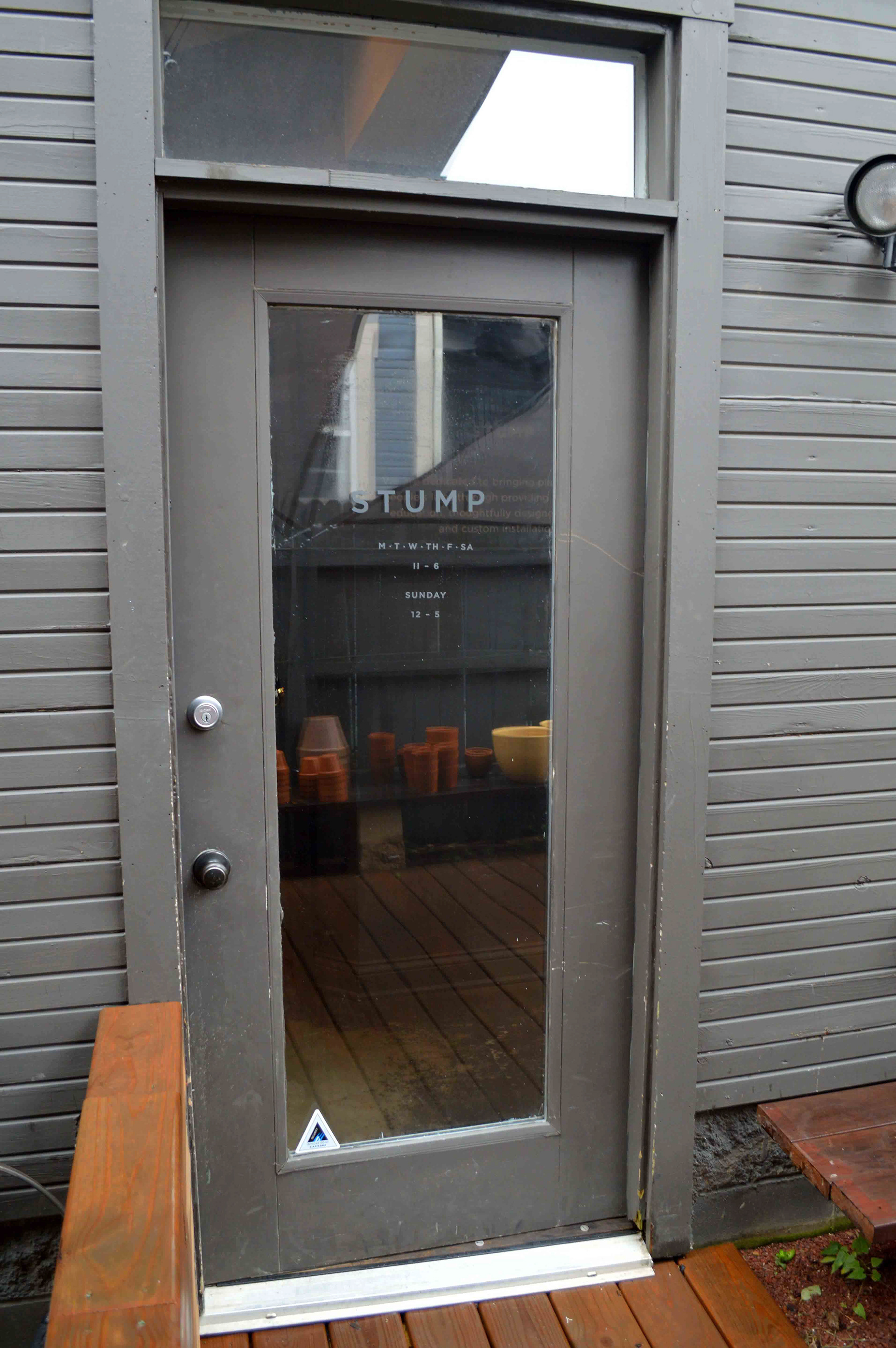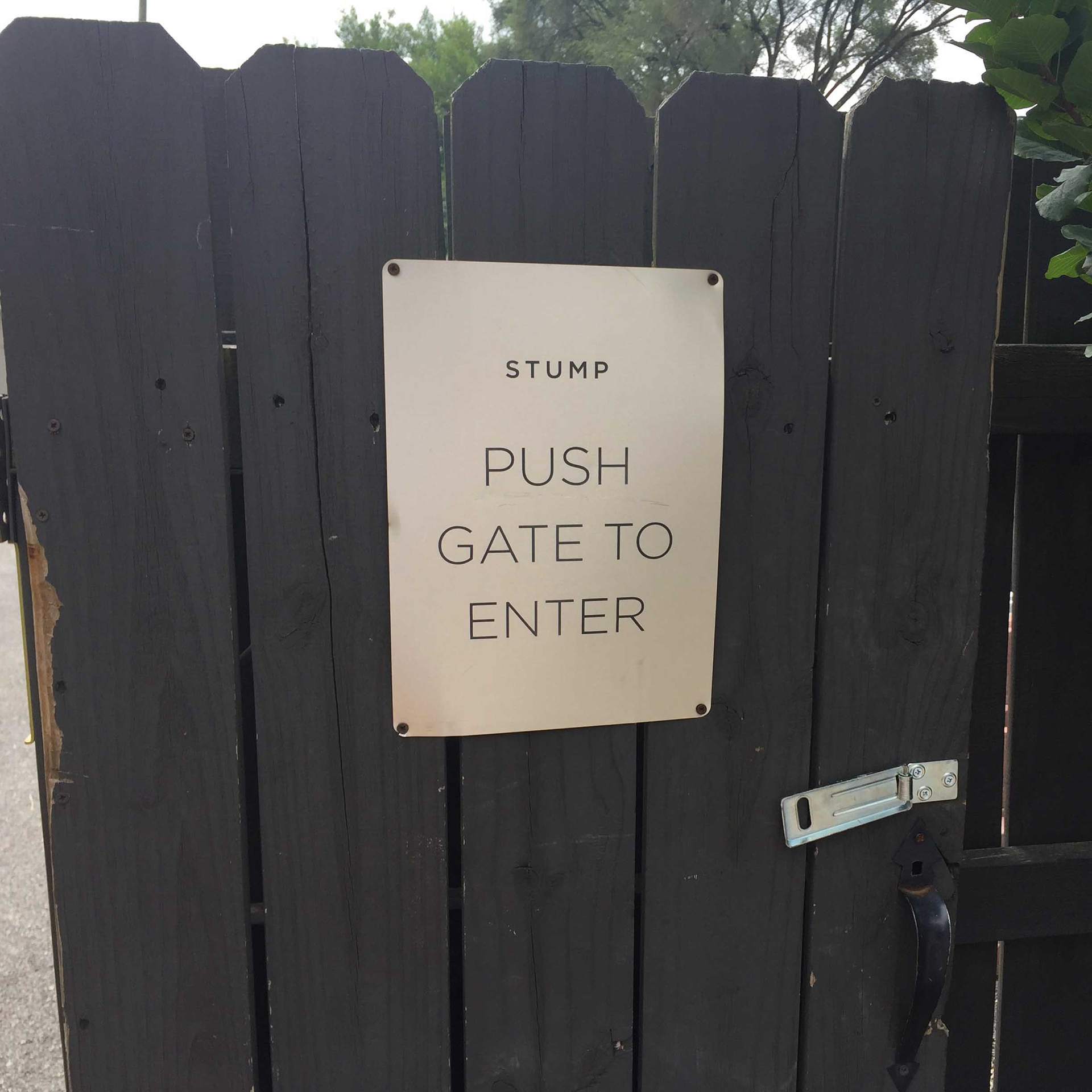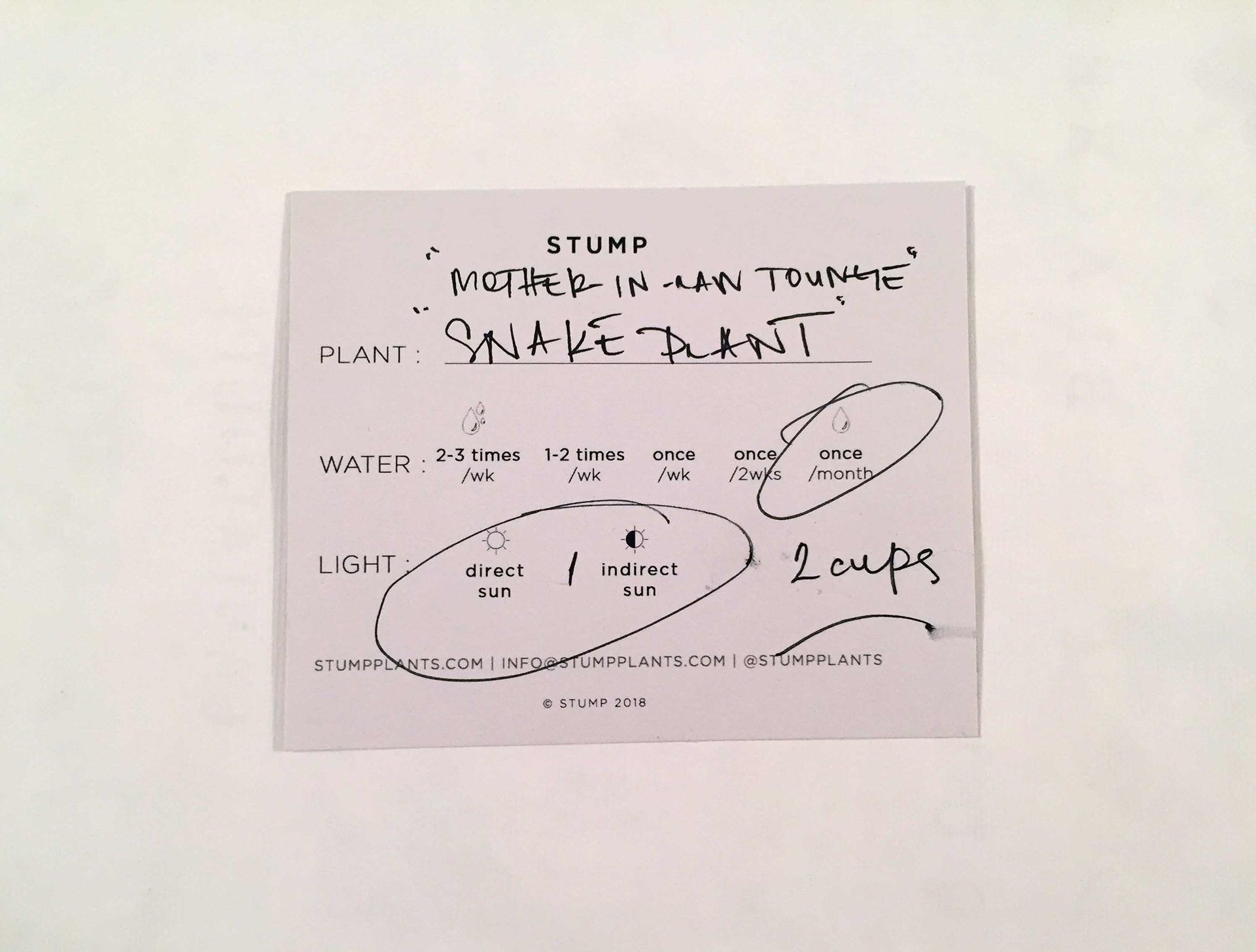 This mood board represents my interpretation of the essence of the Stump retail environment. The word "Educational" is largest, as I've found over and over again that their commitment to teaching customers proper care for their plants is what makes Stump proud and unique.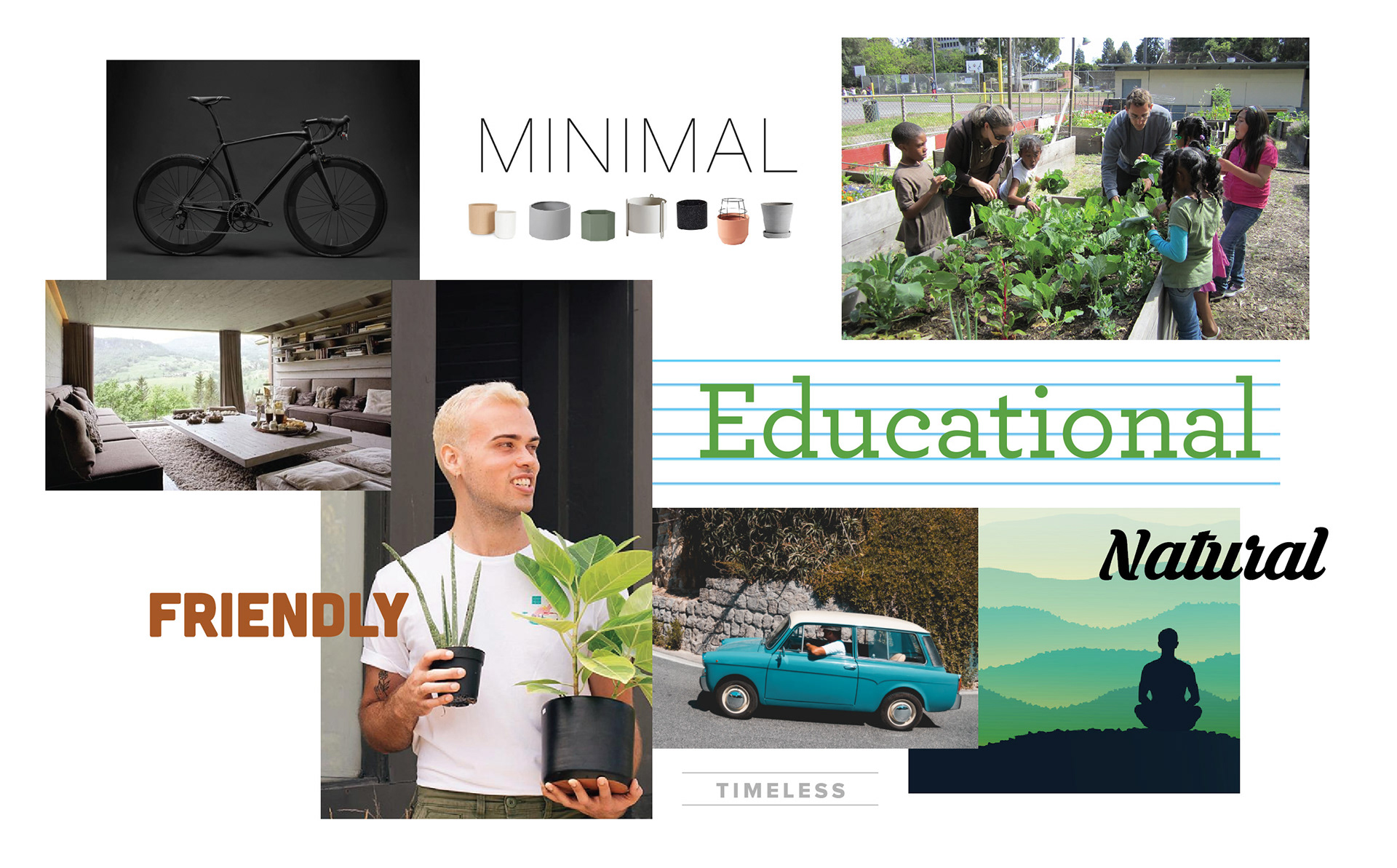 My next step was searching for examples of similar designs and taking note of what made a successful illustration. These "best practices" influenced my creation of the pictograms for Stump.

I explored 4 main illustrative styles, ultimately selecting "Inverse" because of its boldness and simplicity.

Based on the style established in the previous stage, I developed this set of 20 pictograms. The pictograms were then tested for clarity of meaning.
I asked friends and family to test the effectiveness of my preliminary marks by filling out a survey. The 89 responses helped illuminate which stamps were self-explanatory and which ones needed revising. My survey consisted of two main sections: 1) Identifying the 5 plant types depicted from a list of choices, and 2) Writing in guesses for the remaining 15 pictograms. The bar graph shows the success rates of each pictogram.
The largest problem with these 5 pictograms was that respondents wrote in literal answers like "speedometer" for low maintenance or "car" for parking. This meant that the metaphors I chose to use were not easily understood. Therefore, my revisions made the pictograms more literal. For example, instead of depicting an artist's brush and palette next to the pot to represent artist-made, I instead chose to show pots with designs that an artist may have already painted on the pots.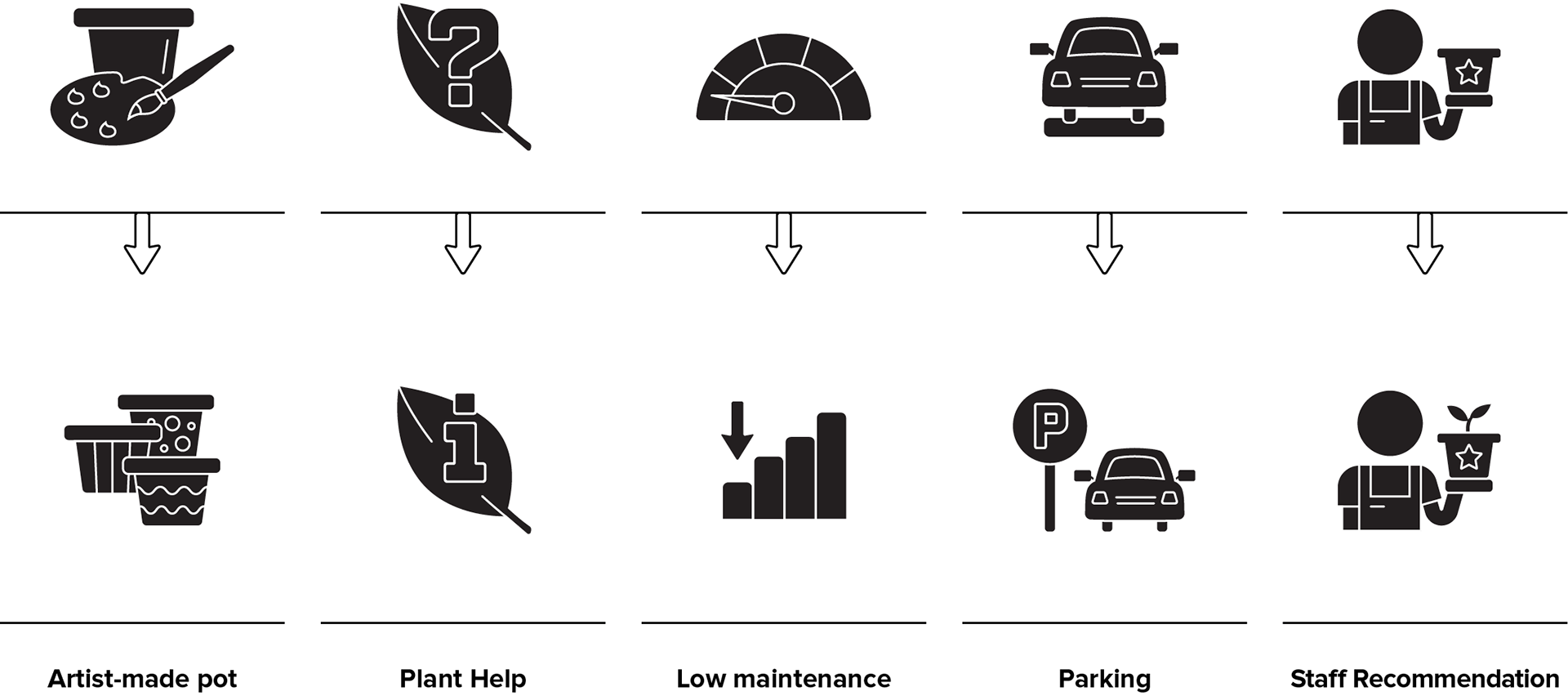 I named the pictograms "Stump Stamps," which refers to the figurative stamp of approval Stump puts on its high quality plants and services, while also making reference to the simplistic visual nature of the icons.




I developed a tile-able pattern from a selection of the Stump Stamps to be used as a graphic element throughout the retail experience. Below is a variety of color variations of the pattern design.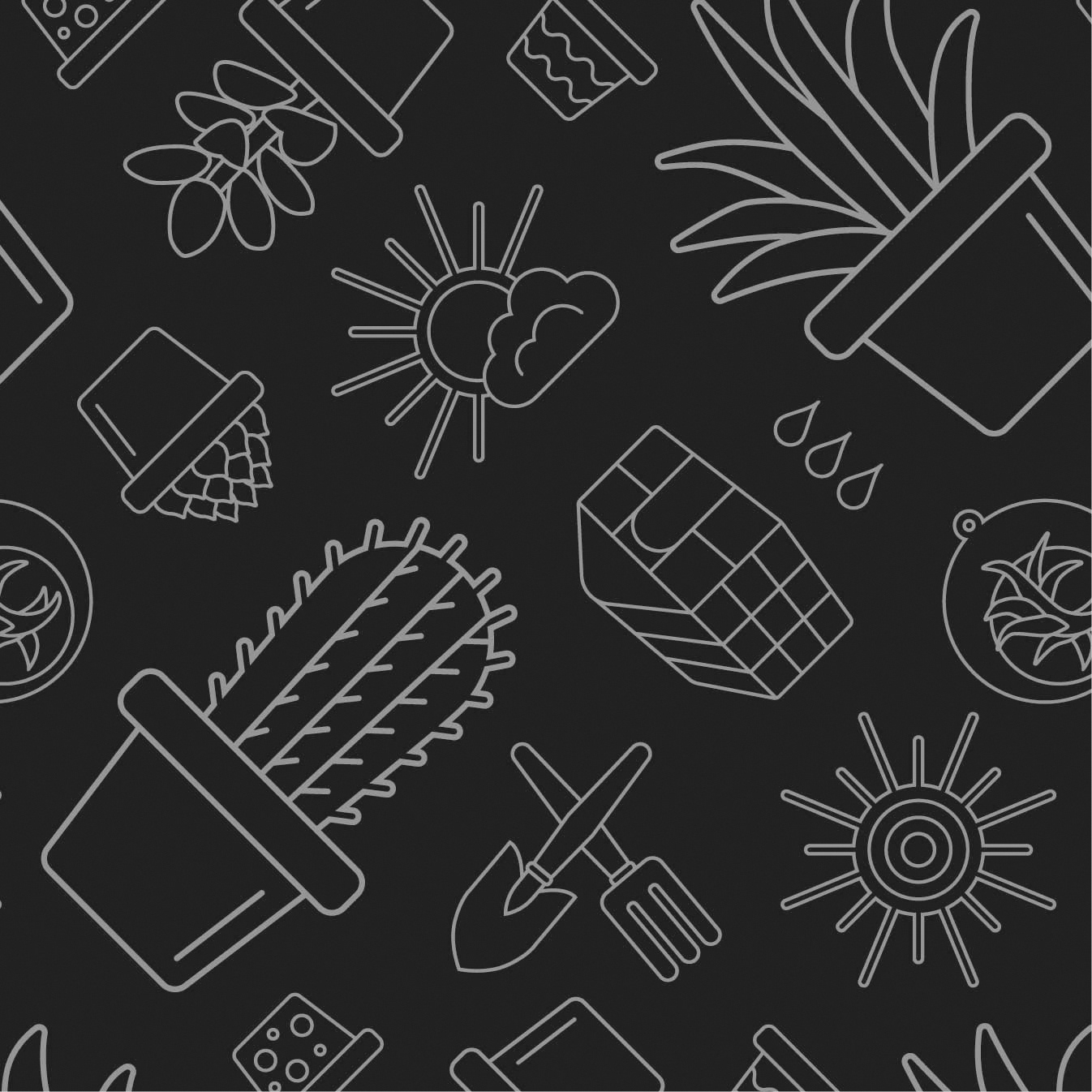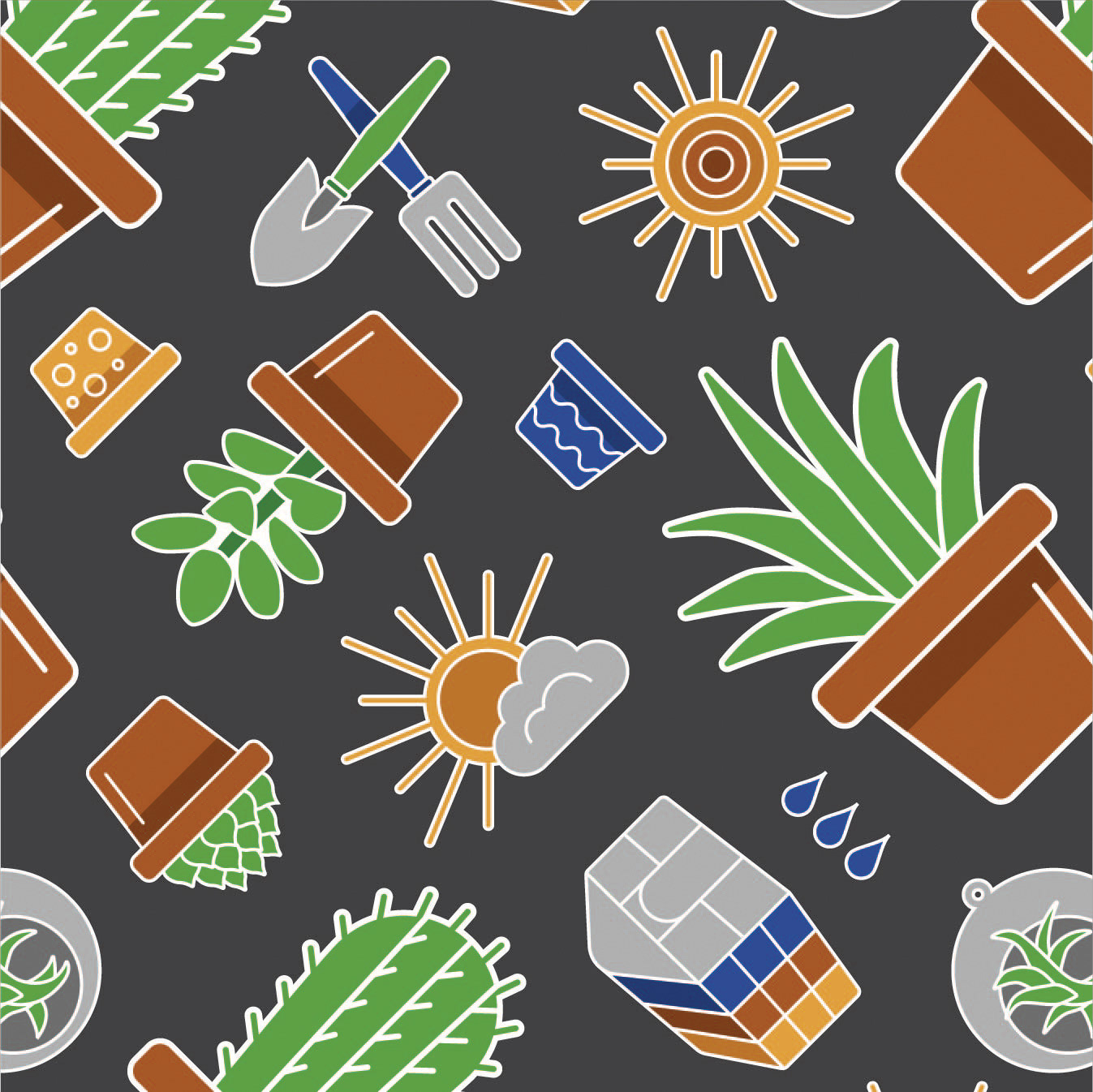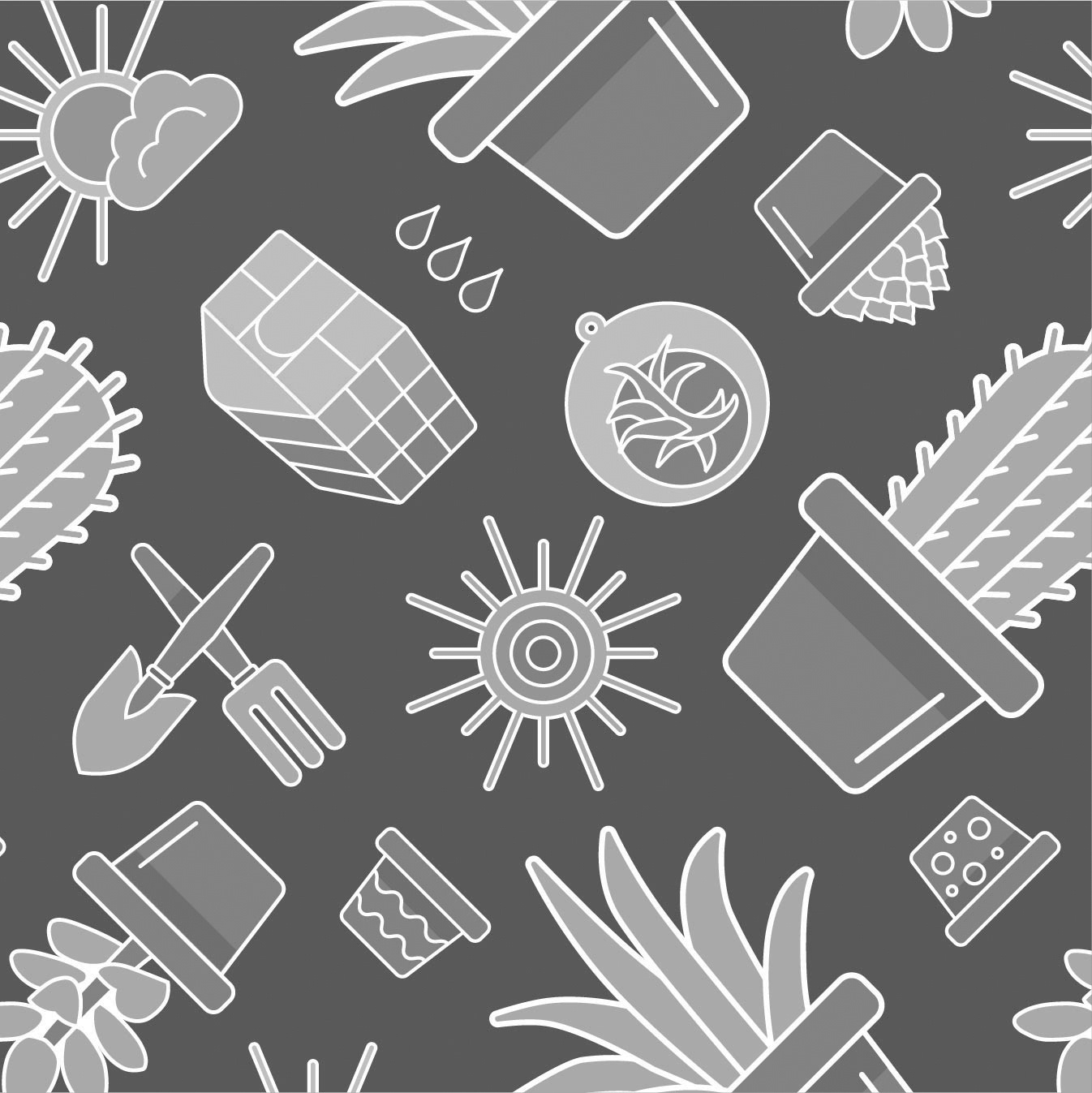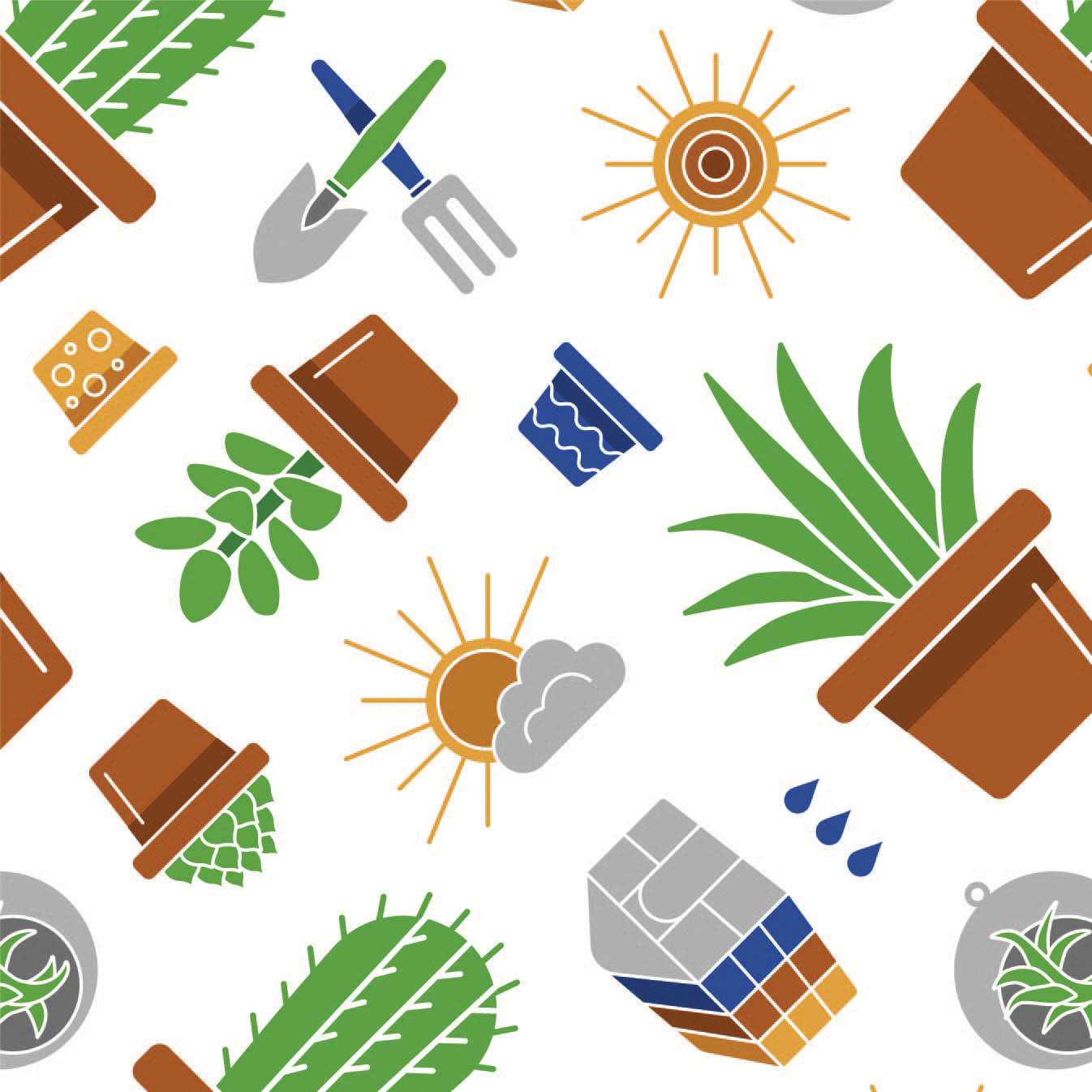 As a final stage of this project, I mocked up various photos displaying the application of the Stump Stamps and patterns in real-life contexts.